Casa Vagator Boutique Hotel, Goa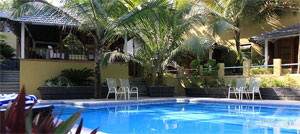 From its dazzling location overlooking North Goa's most dramatic and inviting beach, Casa Vagator is a daring reinvention of the boutique luxury resort. Smart, stylish and sophisticated, the architecture and design are a brilliant collision of influences - from the modern to the traditional South-East Asian - that suffuses the hotel with energy, vitality and magic.



Facilities & Amenities at Casa Vagator Boutique Resort Goa:
TV in every room

Minibar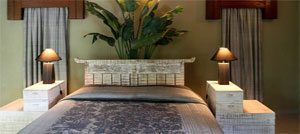 Swimming pool

Laundry

Taxi and scooter hire

Internet on request

Sightseeing


Dinning at Casa Vagator Boutique Resort Goa:
For travelers with a global palette, their restaurant combines elements of Asian, Goan and European cuisine served in a sophisticated yet relaxed environment. Dine at table or grab a snack whilst lounging in the leather armchairs and sofas, either way; you'll have an incredible panorama of the Arabian Sea to gaze at through the wall to ceiling windows. At the end of the day, enjoy a sundowner cocktail on the breathtaking open air terrace bar with an uninterrupted view of the famous sunset.


Accommodation:

Choose from eleven heavenly and spacious rooms, each uniquely designed to excite and entice you, or treat yourself to the ultimate penthouse, with its unparalleled views of the beach and Arabian Sea. Each individually designed room provides a modern living space of unsurpassed luxury and comfort. There are specially commissioned, original works of art adorning the walls and hand-picked furniture and decorative items from across the globe. The stunning bathrooms all have huge showers and some include mischievous sunken bath-tubs. Many of the rooms have private verandahs and sit-outs to relax and unwind after a hard day at the beach.


For those looking for the ultimate suite, they have created the awesome
Casa Vagator
Penthouse. Taking up an entire top floor of the resort, the penthouse boasts three outside terraces and balconies, including the private outdoor sunset lounge. The huge interior consists of a sumptuously furnished living room and home theatre with incredible views of the beach, a stunning bedroom and vast jungle bathroom with Jacuzzi and rain shower.